A Building that Works for You
BuildingLink makes every facet of daily life simpler, intuitive, and more transparent—from receiving packages and checking in guests, to tracking maintenance requests and rental payments, to interacting with neighbors and service providers.
Stay empowered and informed with an intuitive mobile app and web portal. And most importantly — enjoy the peace of mind of living in a well-run building.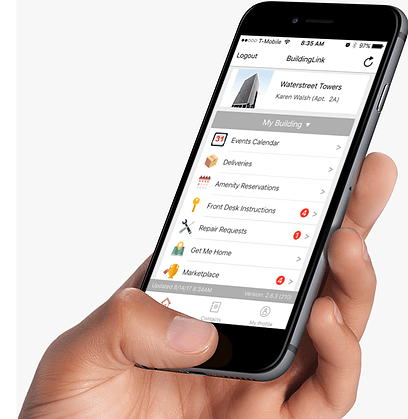 Your building, your way.
BuildingLink is built around your needs, giving you the ability to track your maintenance requests, set special instructions regarding guests and keys, and book amenities. Customized notifications let you decide what you need to know and your preferred method of communication.
BuildingLink's emergency broadcast function notifies you about emergencies or outages by phone, email, and text message—fast!
Local community, local benefits.
BuildingLink's resident portal and app provide easy access to all of your building's services and information. They also allow you to interact with your neighbors and buy, sell, or borrow anything on the Community Bulletin Board.
Your physical Resident Passport ID card provides easy access to building amenities and even great deals from local businesses (varies by building).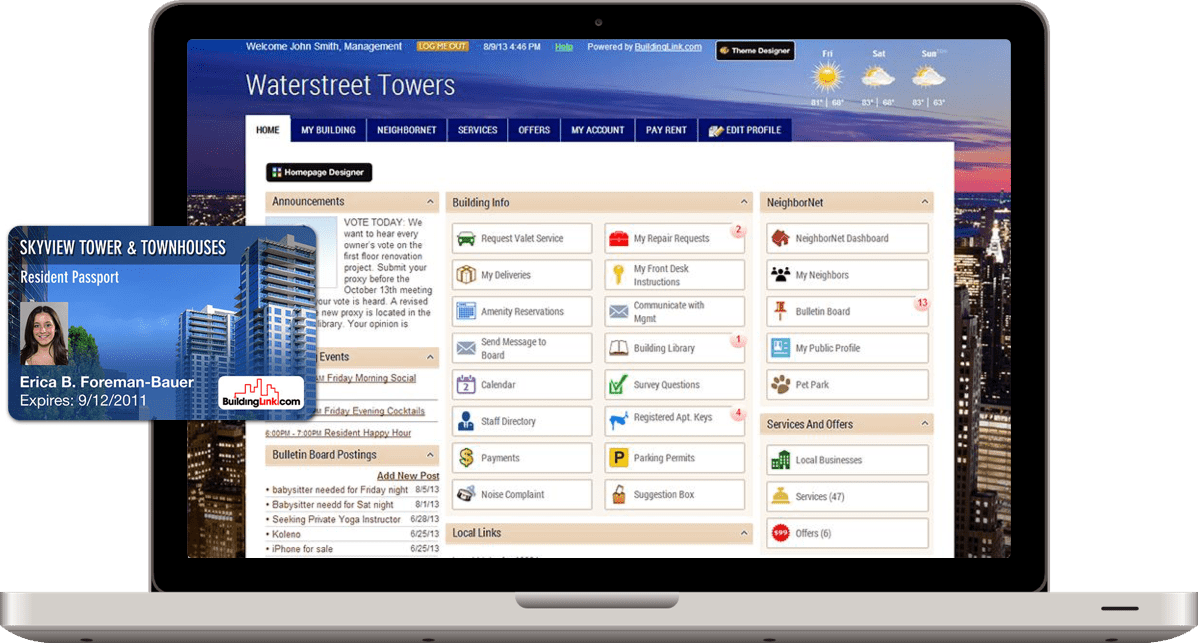 Ready to run better?
We work day and night to empower the world's best-run buildings. Let us show you how.